I'm kidding. But I did have that bumper sticker back in the day.
As you know I've been preaching the gospel of hiding the television into its background. Seems TVs get bigger and bigger every day and are occupying way more visual space than ever. And often they look like big black hole.
Take this living room for example. The owners had just moved in and called me for help. Everything seemed to be floating, there was nothing to anchor the elements of the room. And, of course, the television was glaring. So I suggested they paint the wall a warm dark grey, taking a cue from their painting of Seattle's Pike Place Market. I chose Benjamin Moore's AF- 655, "Silhouette".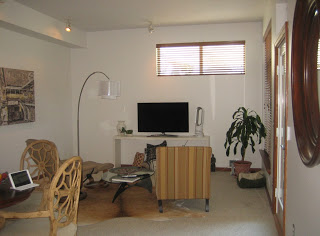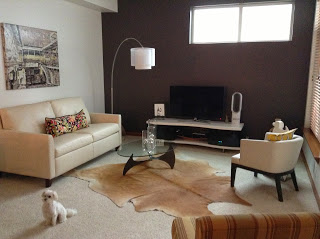 Nice improvement, huh?
In an online color consultation, I was sent a photo of yet another white wall, with yes, you guessed it, the ubiquitous TV. In this instance, I hoped to mitigate the situation with a darker wall color, one that complemented the rest of the color palette, Benjamin Moore, AF- 560 "Flint".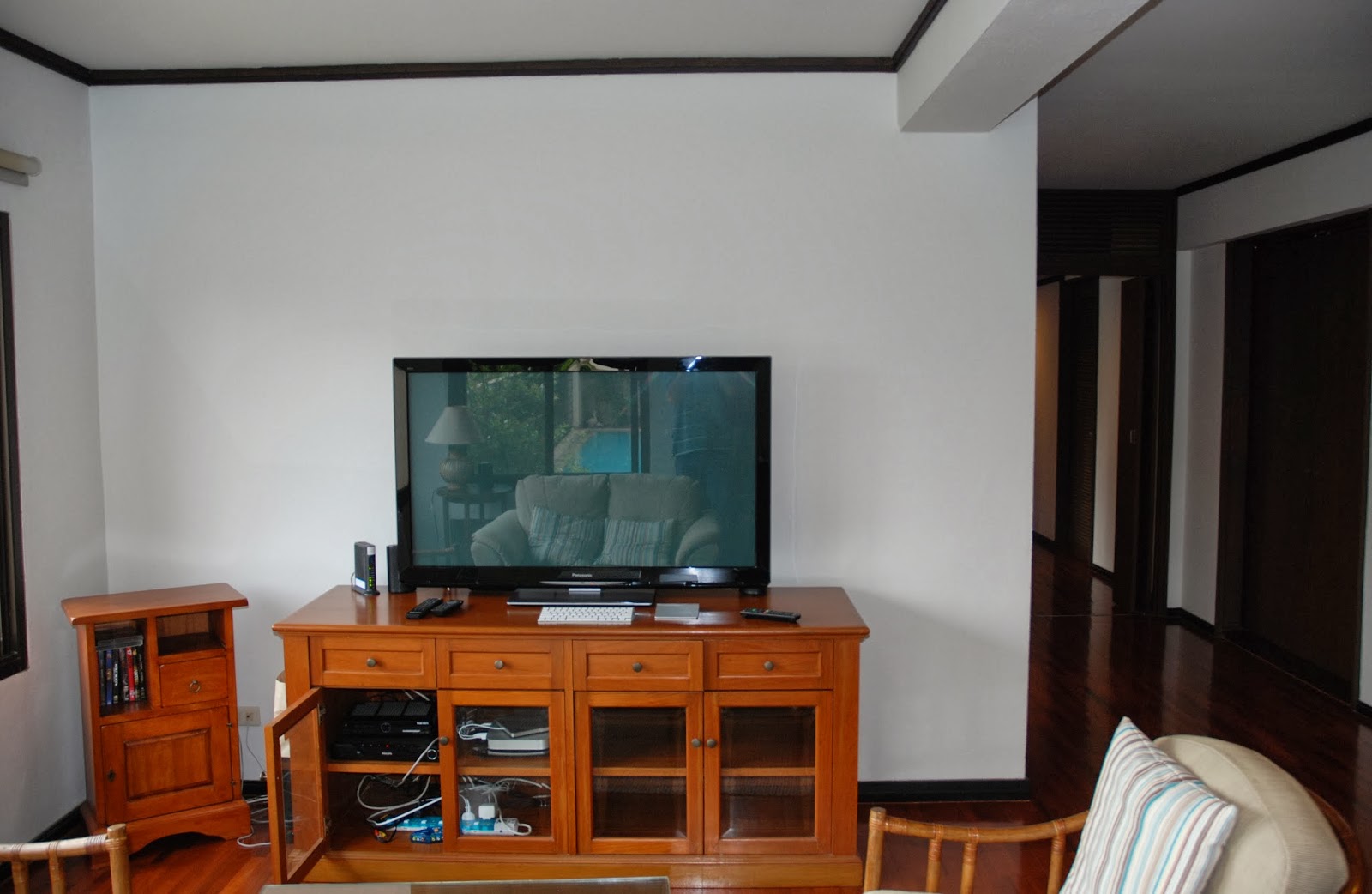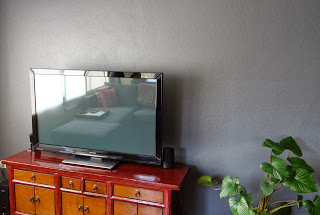 This is what the client said. "You are spot on about the gray wall camouflaging the TV - they are such big ugly monsters, but the new wall color really helps, and gives the room a nice feel. I like it a lot."
In the next example, C2 371, "Caffe Latte," not only softened the effect of the TV, but also all that brick.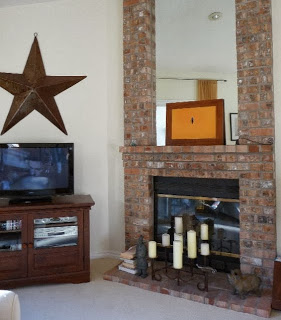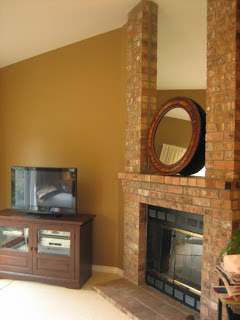 And finally, this TV has it's very own little room. It is awash in Benjamin Moore 2108-40 "Stardust", making it feel right at home.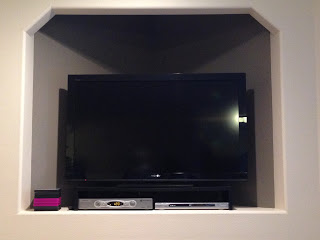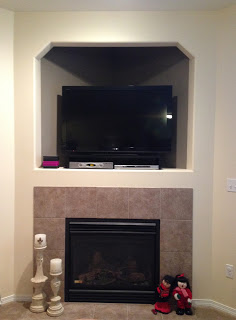 So please, don't let your TV stick out like a sore thumb! Call a reputable color consultant like EB Color to help you.
Elizabeth Brown 206-353-0454 ebrown@eb-color.com