One of my colossal projects last year was the coloration of a large apartment complex,
The Courtyard at South Station
, situated in Tukwila, WA, just south of Seattle. It was a rather sorry looking assemblage of structures looking more like drab army barracks than a beautiful place for people to live.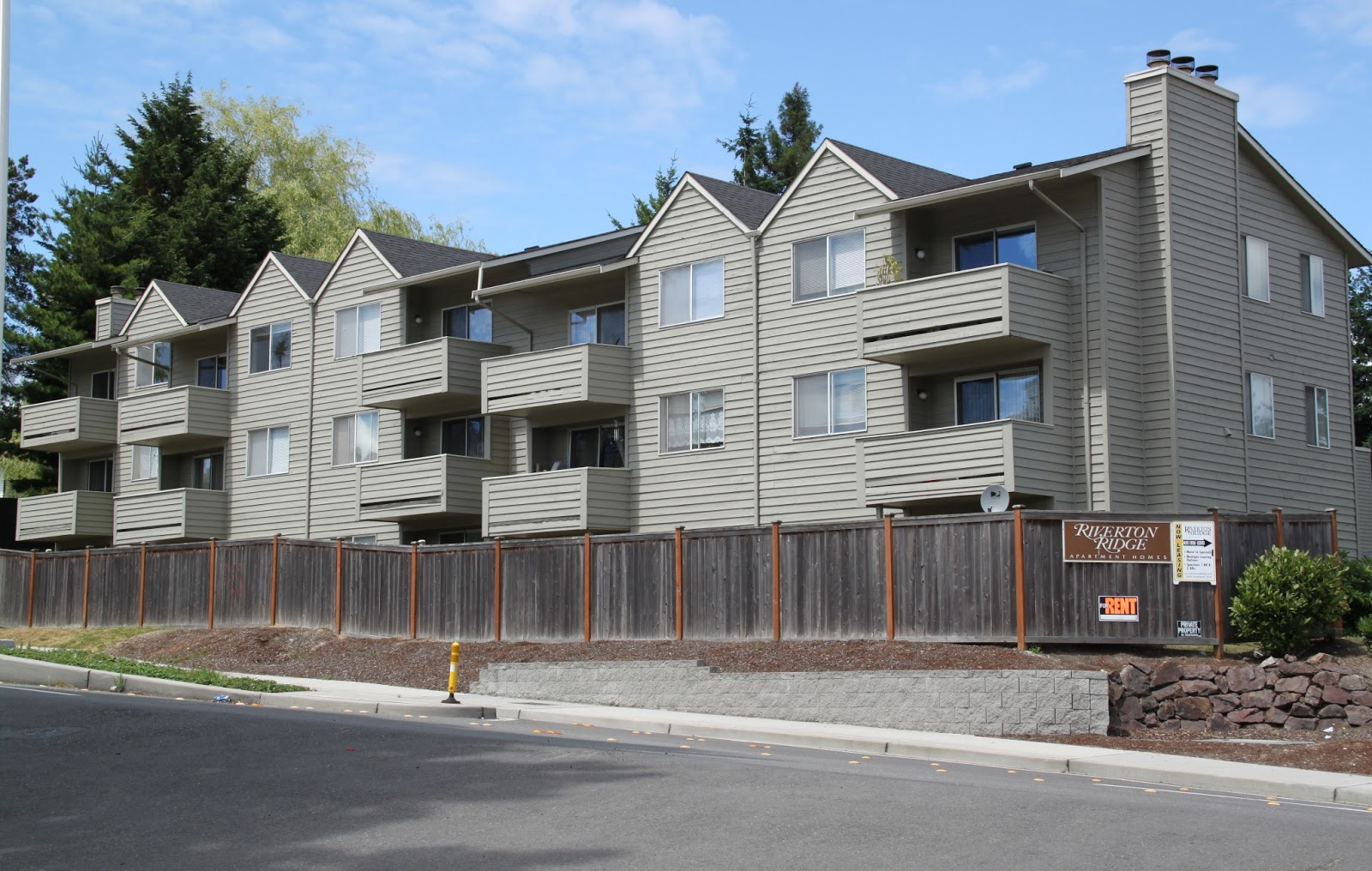 This undertaking was huge. I met with the managers on a cool dreary day last April to hash over the project, take a lot of pictures and copious notes. At this field report, we discussed their vision of the place, as well as the demographics of the current tenants. We took the adjacent properties into consideration.  They viewed my
exterior portfolio
and selected some palettes that resonated with their ideal. It was agreed upon that I would present three unique palettes with a rendering of each facade  Then one would be finally chosen. As I said, I took dozens and dozens of pictures as I often do on architectural color consultations. They're invaluable as they reveal details that my eyes do not detect on site. Photos present minutiae and the big picture, too.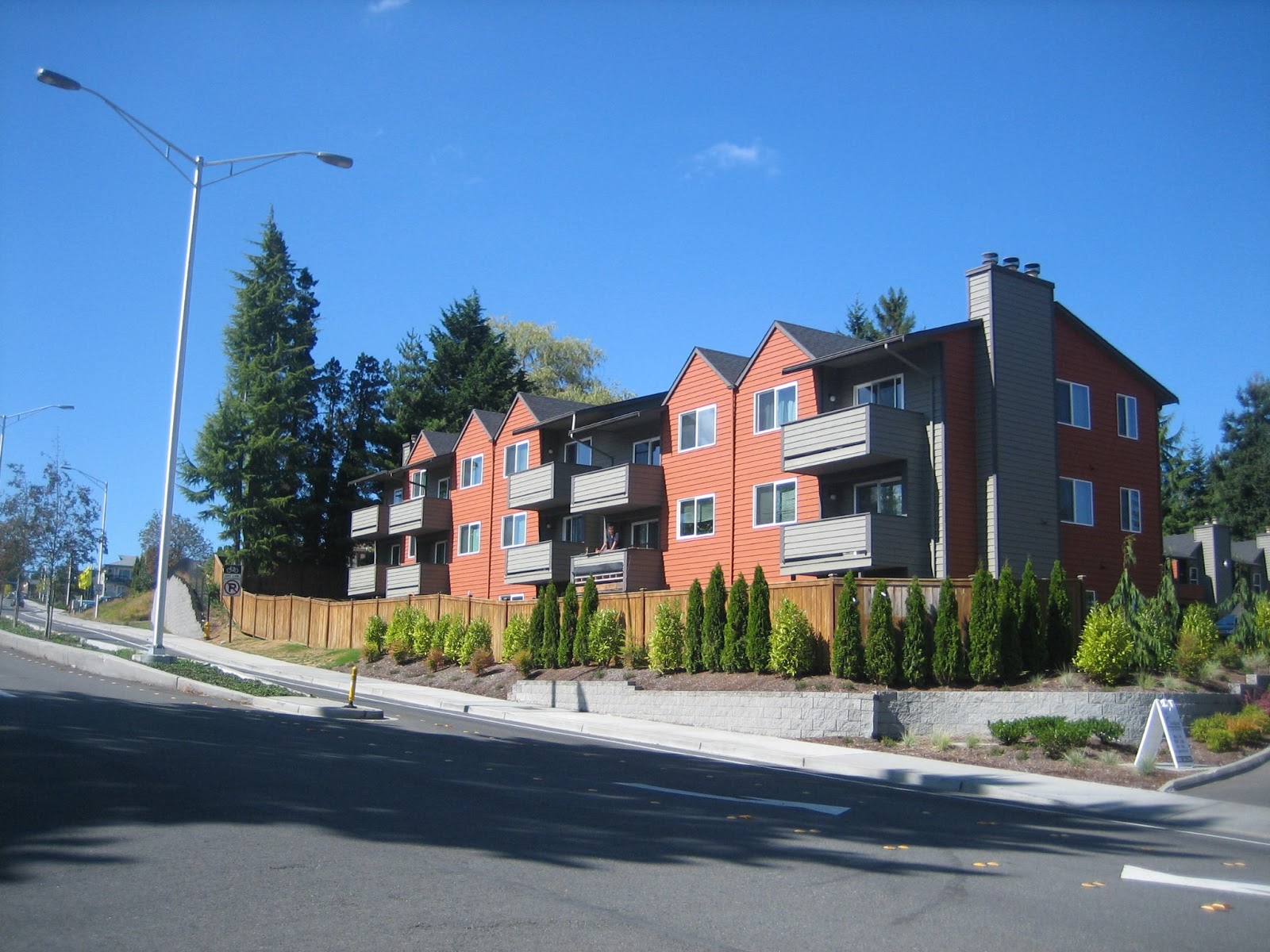 Well, it's easy enough to specify three unique color palettes, but it's another challenge to appoint each color on the buildings so it makes visual sense. This apartment complex had multiple buildings with several unique facades exhibiting singular architectural features… the color had to be intelligently applied so it created something good to behold with both balance and rhythm from multiple views and angles. After hours and hours of rendering, trying this, trying that, tweaking this, tweaking that, I finally arrived at the result.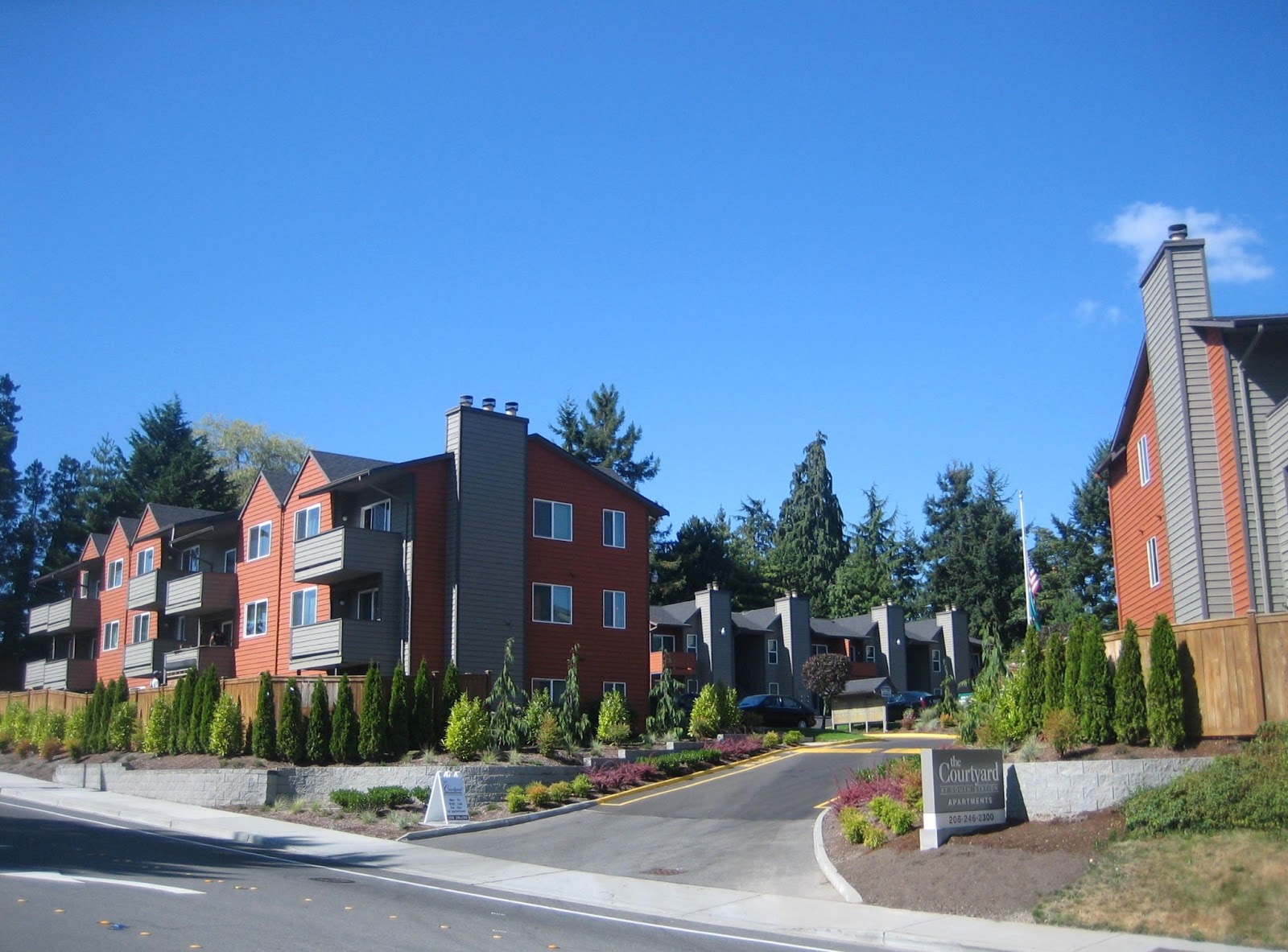 When I drove over on a sunny September afternoon to view the final outcome and saw the finished project in its entirety, I was ecstatic. It was a showpiece. I had pulled it off! The Courtyard at South Station holds its own now among all the other complexes on the street, beckoning a potential renter and giving something nice for the current tenants to come home to.
I developed the colors for the monument sign as well.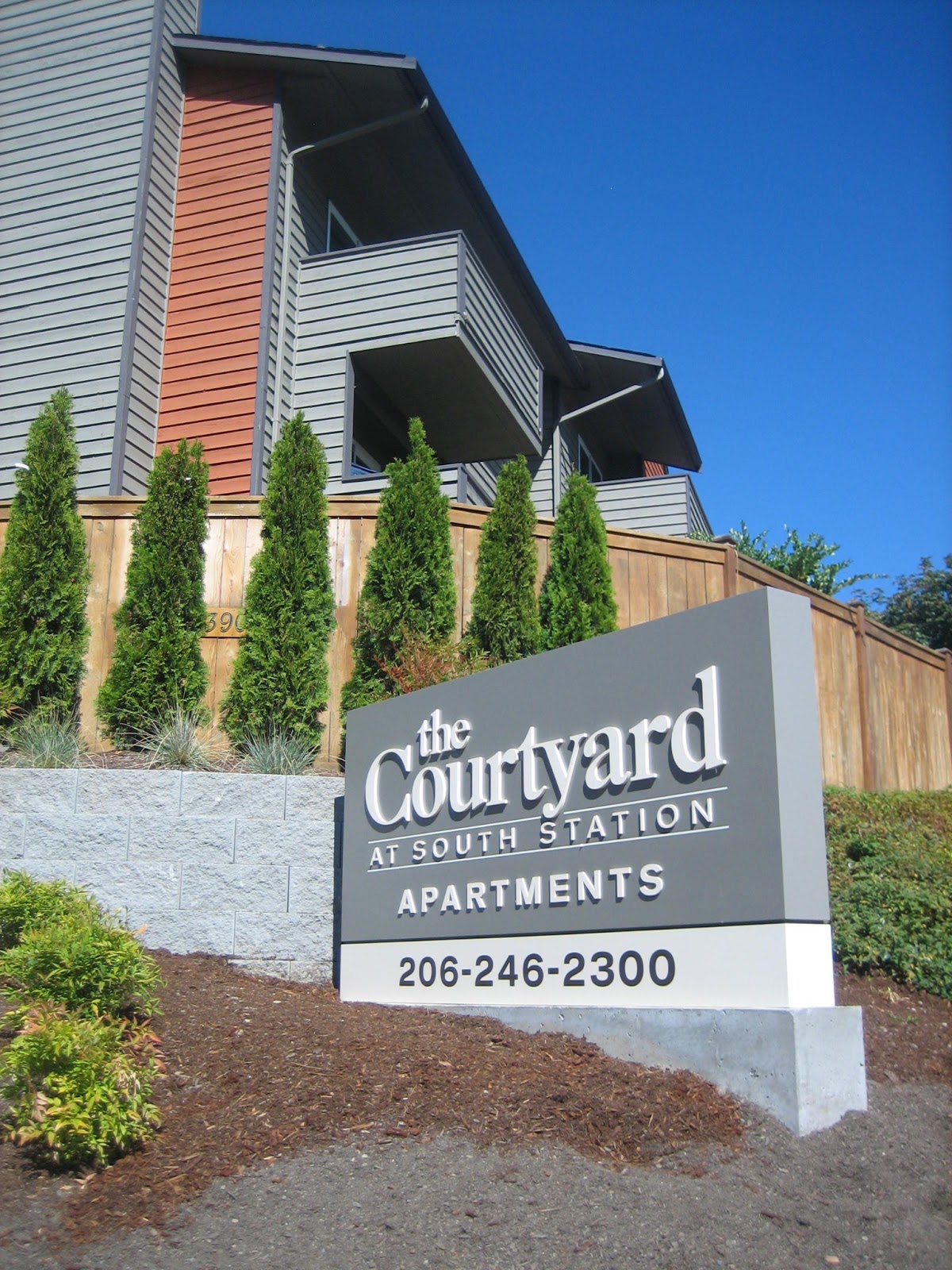 Indeed, this was a big job. But don't think your project is too small for
EB Color
. Each and every color consultation presents its challenges and I relish the opportunity to meet them head on, in Seattle and beyond.